Lucky Strikes Again!
by Richard Pellessier
---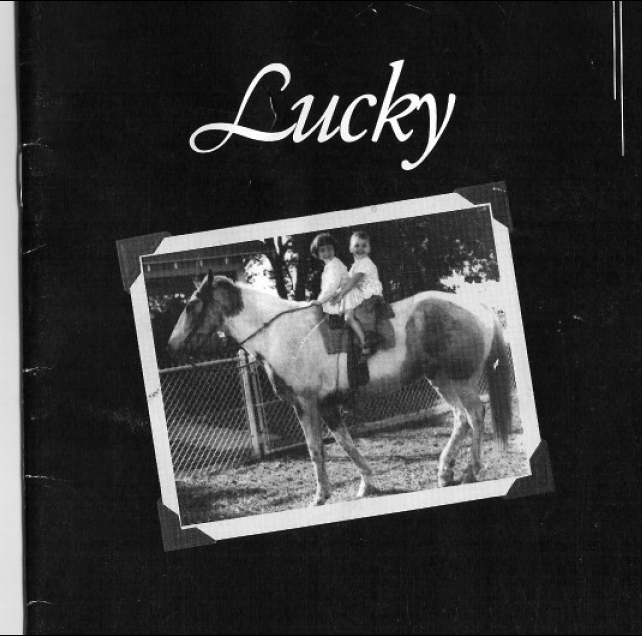 The original Lucky, shown here about 1959, was owned by Maurice Pellessier.
Lucky is carrying Becca Begnaud and Mike Pellessier, Maurice's grandchildren.
(This image comes from the cover of Becca's book.)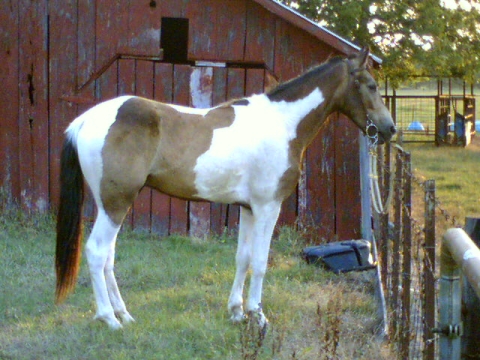 Steve Pellessier's 2-year old Tobiano Tennessee Walker, in front of Maurice's 86 year-old barn, June 2006.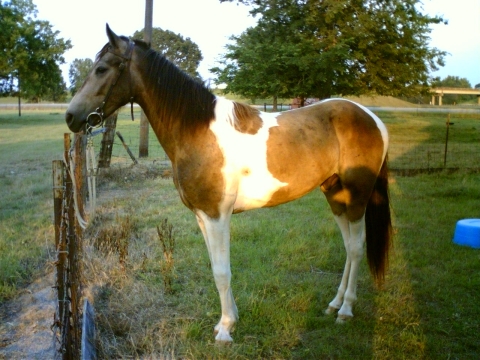 Lucky Strikes Again!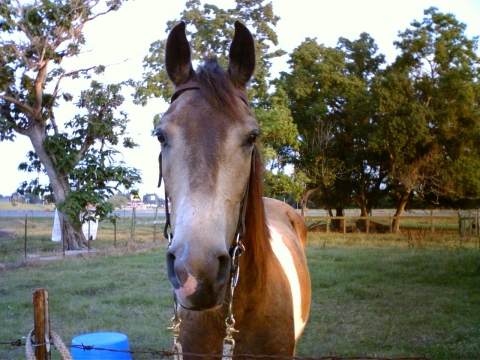 Head first.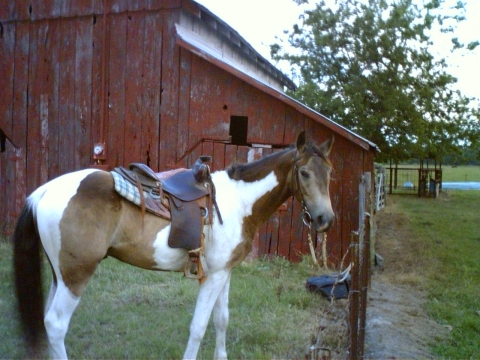 Wearing Uncle Sonny's 50 (60?) year-old saddle and 30 year-old blanket.
(It's true, he traded his father a dog for that saddle.)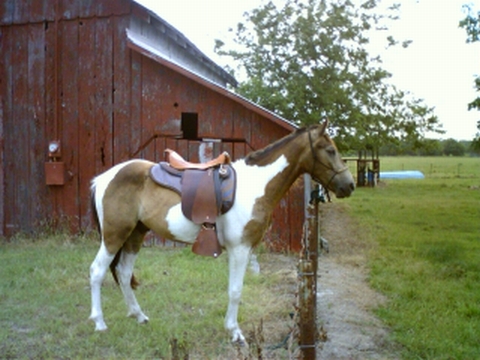 New saddle.
---

Steve Pellessier's home page.
Web page by Richard Pellessier, last edited 6/22/2006, using Jeff Medkeff's PicturePage software.